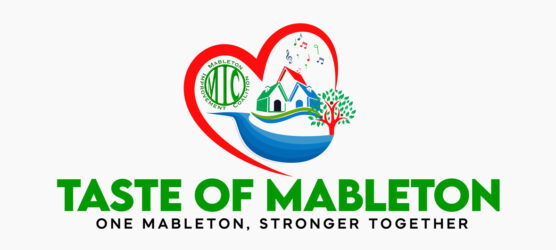 Frequently Asked Questions
What is the Taste of Mableton?
Taste of Mableton is an annual community festival that showcases all things Mableton. This is the second year of this festival. Taste of Mableton 2022 was hugely successful, with over 3000 attendees and over 50 vendors and exhibitors.
Where does the Taste of Mableton take place?
Taste of Mableton is held in the heart of Mableton at the Mable House Complex, located at 5239 Floyd Road SW. While enjoying the delicious food and fun, you can also experience Mableton's history.
What is the entry fee for Taste of Mableton?
Admission to the festival is free. The only costs are food, drinks, and products from our vendors.
Do I have to buy tickets for food?
No. You pay the individual restaurants/food truck and vendor booths for their offerings.
What is the rain plan?
Taste of Mableton is Rain or Shine.
Besides food, what else is at Taste of Mableton?
Lots! We will have musical entertainment all day on stages throughout the festival, fun, games in the Kids Zone, and various vendors and exhibitors. In addition, we will kick off with a Parade.
Is there a parking charge?
There is free parking onsite at the Mable House Complex, 5239 Floyd Road, with additional free overflow parking available at the South Cobb Regional Library, 805 Clay Road,  Mableton, GA 30126. We are expecting a bigger crowd this year. Therefore, we recommend attendees consider carpooling, ride-sharing, or public transportation.
What are the hours of the Taste of Mableton?
The Taste of Mableton Festival is from 10 am-5 pm. The parade starts at 9:00 am from Mableton Walk, traveling south on Floyd Road towards Mable House Complex.
Where are the restrooms?
There will be temporary restrooms in the parking lot area behind the Mable House arts center. There will be additional restrooms available at the amphitheater. There will be directional signage to guide you.
Can I bring my fur baby to the event?
We ask that you do not bring any pets to the event for the comfort and safety of your fur babies and the many young children attending the event.
Can I bring my own food and beverage?
Outside food and beverage is not permitted.
Is smoking allowed?
Taste of Mableton is 100% smoke-free, including vaping.
Will alcohol be served at Taste of Mableton?
The Taste of Mableton is an alcohol-free event.
Is the Taste of Mableton family-friendly?
Yes-the Taste of Mableton is a family focused event with plenty of activities for everyone.