MIC's Parks Committee is dedicated to advocating for improvement and promotion of parks, cultural amenities, recreational resources, and greenspace in our community and supports the work of Cobb County's Parks Department. We have athletic fields, the Silver Comet Trail, passive nature parks, an arts center, community centers, an amphitheater and other County-owned property not yet open to the public.  Mableton is rich with these remarkable assets that are vital to expanding the quality of life in our community.
Lions Park
620 Lions Club Drive, Mableton, GA 30126 map
Mostly known for its baseball fields, Lions Park is also home to the South Cobb Community Center, used often for events, voting poll, and various meetings (capacity: 300).  The park was created and managed by the Lions Club many years ago, then was transferred to Cobb County.  Amenities include: Baseball fields, restrooms and concession building, 1 small and one large picnic pavilion, batting cages, playground and ample parking.
For further information, including how to register for sports leagues or field reservations, click here.
Nickajack Park
5500 Nickajack Park Road SE, Mableton, GA 30126 map
Nestled downhill off Oakdale Road, not far from the Oakdale/Buckner Roads intersection, Nickajack Park is a small quiet park with the many amenities.  Though there is minimal signage preceding the park from Oakdale or Nickajack Roads, electronic navigation can lead you there, and there is ample parking.  You'll find Basketball goals/courts, Baseball/softball fields, Football field, Multi-purpose court, 4 Tennis courts, Playground, 2 Covered Pavilions, Batting cage, and Concessions Stand. Adult Softball and Flag Football programs are also offered.  For detailed information, click here.
Chattahoochee RiverLands
One of the Atlanta Region's greatest natural resources is beginning to draw more attention for its enormous potential to connect people and communities in the region. The proposed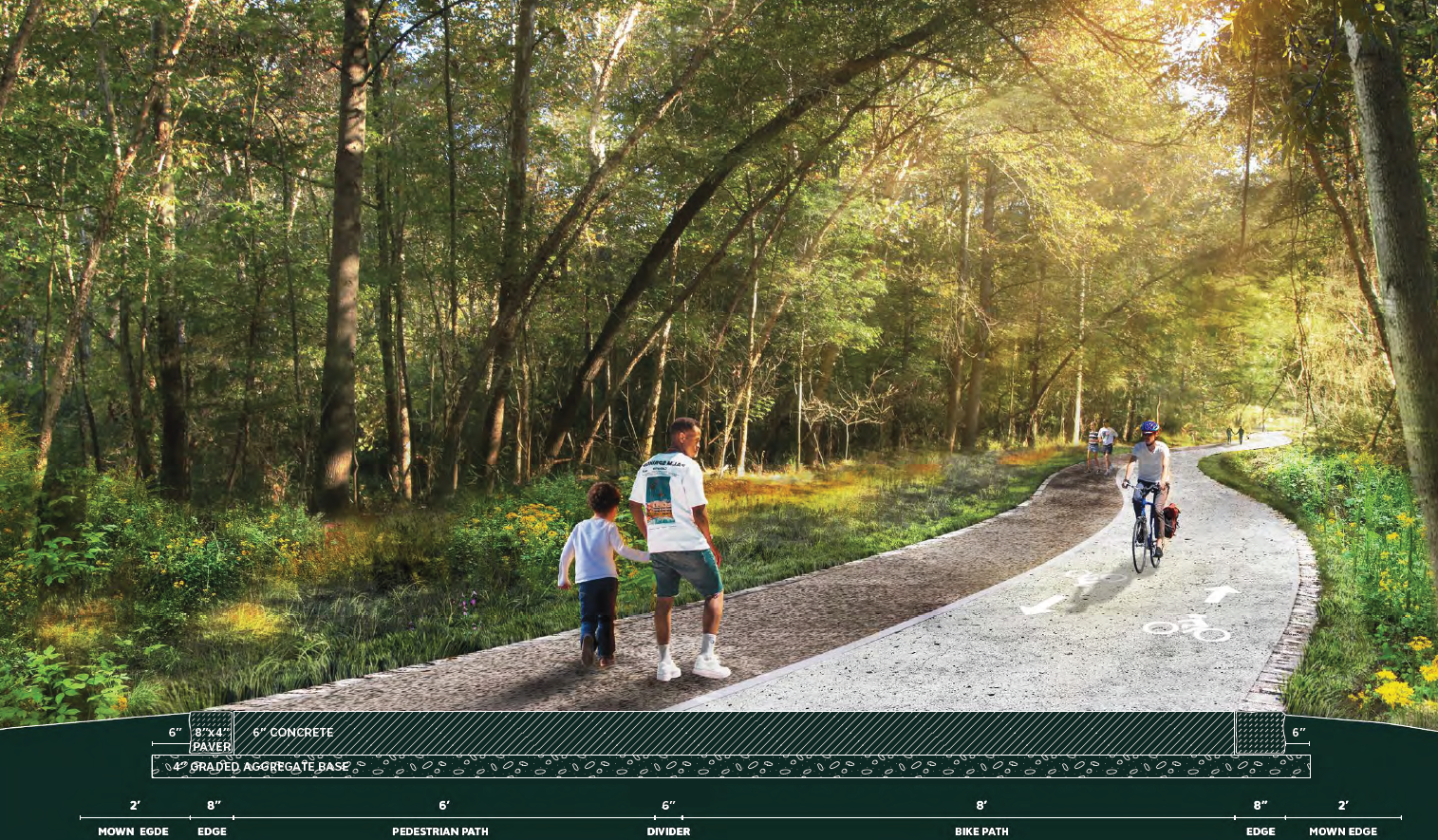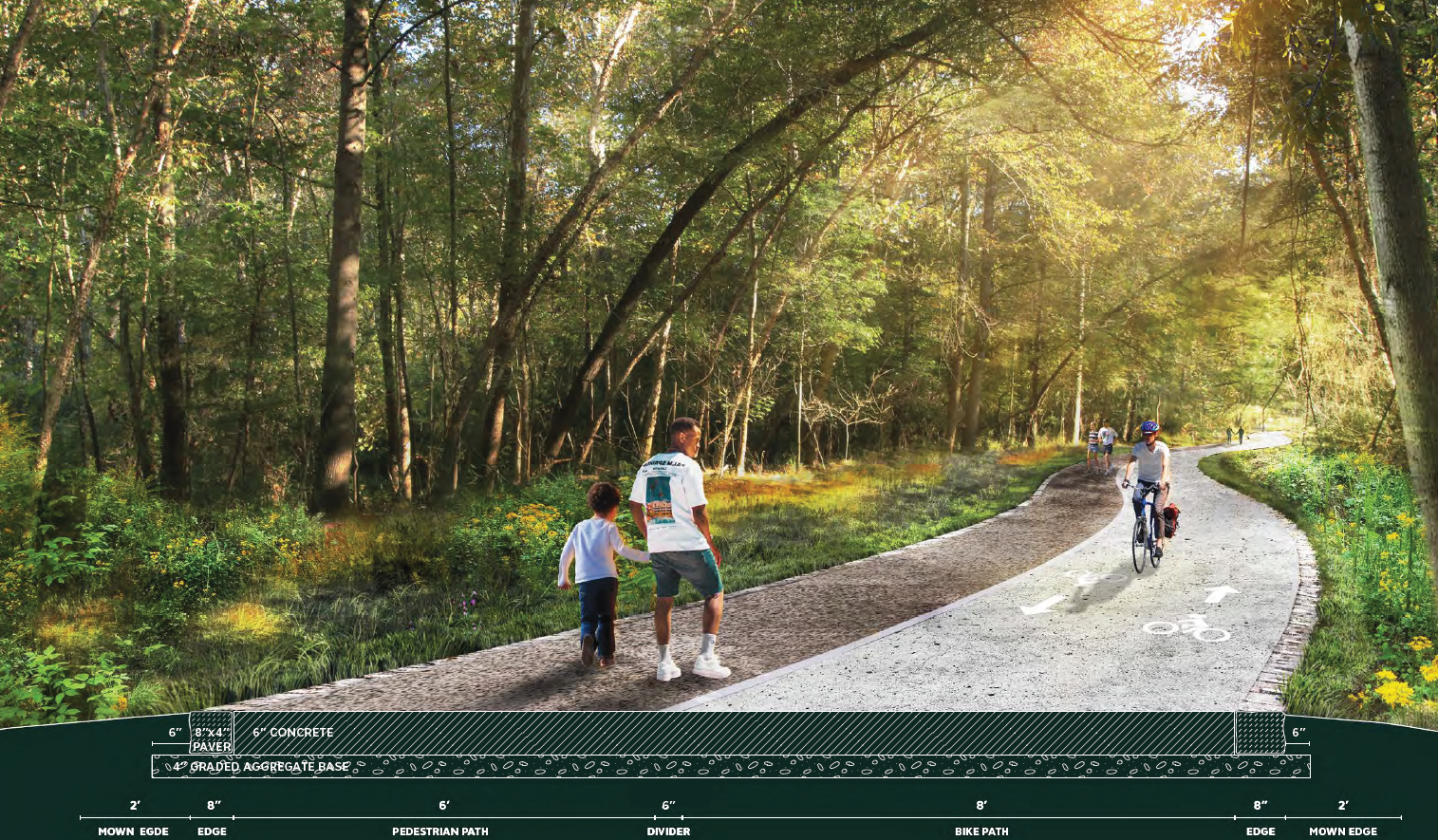 Chattahoochee RiverLands Greenway project is a grand vision for a multi-use recreational and educational resource trail along a 125-mile strip of the Chattahoochee River, from Buford Dam on Lake Lanier to Chattahoochee Bend State Park in Coweta County.  The effort is managed by a joint Project Management Team (PMT) consisting of the Atlanta Regional Commission (ARC), the Trust for Public Land, Cobb County, and the City of Atlanta. The project was designed in collaboration with the Chattahoochee Working Group (CWG), a collection of selected residents and political officials working within the project area. Visit the Chattahoochee Riverlands website for a wealth of information about the entire 125-mile project. Watch this short video for a good visualization of this transformative project.
Mableton Greenway Pilot – The Mableton spur of the proposed greenway has been selected as the site of the first phase of the greenway trail.  This segment of the trail would run along the river parallel to Discovery Boulevard from Mableton Parkway to nearly Veterans Memorial Highway. Cobb County recently approved $1 million for the design of the trail. Check out the overall map,  detailed maps of each segment, and images of the what the completed trail might look like. The trail would provide various recreational and educational opportunities for walkers, cyclists, as well as nooks for people to socialize or learn about the history and ecology of the river. Funding for construction of the trail is still to be determined.  However, a mix of public-private partnership is expected to meet funding requirements.
Mableton Town Square This "pocket park", nestled on Church Street in the center of the original downtown Mableton, in front of Mableton Elementary School, is one of our newest parks – the Mableton Town Square. Created as a part of a long-range master plan for Mableton, aimed at re-imagining Mableton's historic center, this one-acre space holds great potential.
Cobb County has installed a new replacement playground for the previous one at the adjacent Prater Park.  The master plan for this park has received a 2016 GPTQ award for Context Sensitive Design, and an Honor Award at ACEC GA Engineering Excellence Awards in 2018. It is an outgrowth of the "Lifelong Mableton Project" via through the Atlanta Regional Commission, as well as a joint project by Cobb County's Community Development, PARKS and Transportation departments funded by 2011 SPLOST.
Benches, Tables, Water Fountains and Waste Bins need to be installed at the park to complete this community gathering space. Sponsors and community benefactors are stepping forward to fund this equipment. Here is a map of how the Square will look when completed.  The park is created as a "passive park" for casual, unstructured activity, and a "soft opening" is planned. There are wide sidewalks to improve pedestrian safety and connectivity to the community, on-street parking, and street lights for nighttime use.  When completed, amenities will include a covered play area, benches, picnic tables, water fountain and plaza area for small events.
For further information regarding Mableton area parks, visit the Cobb PARKS website. Read the flyer for information about how you can get involved. Contact Demetrius Lockett, MIC Parks Committee Chair for more information.